Austin Family Practice For Sale – $1.3M Annual Gross Revenue
Annual Gross Revenue: $1.3M
Asking price: $700K

Twenty-two-year-old, Texas Family Practice for Sale located in Central Austin. Within walking distance to Ascension Seton Medical Center Austin Hospital, Heart Hospital of Austin and The University of Texas. This fee-for-service family practice averages twenty-one patients per day. Known as Austin's oldest integrative healthcare clinic, this in-demand Austin Family Practice for Sale provides compassionate healthcare including conventional medicine, Traditional Chinese Medicine, acupuncture, and complementary therapies combined to serve the entire family from infants to adults.
Owner and well-trained, dedicated staff of fourteen includes full-time: one M.D., one Physician Assistant PA-C, two RN's, three Medical Assistants and two Front Office Assistants. Part-time employees include three Practitioners that are 3/4 time including one M.D., one Nurse Practitioner WHNP-C, and one Acupuncturist, as well as one part-time CPA, one Nutritionist and one Marketing/Website Manager. Staff is willing to remain as employees and assist in smooth transition.
The current practice offers comprehensive family practice care to patients from infants to adults. Medical services include well-children exams, annual physicals, sick care and acute injury visits. Also offered: Management of thyroid disorders and diabetes, as well as dietary education on chronic diseases such as heart disease, autoimmune conditions, irritable bowel syndrome and fibromyalgia. Services also include weight loss, nutritional counseling and health coaching.
There is a special emphasis on Women's Wellness assisting women to maintain health and vitality through all stages of a woman's life. Routine women's wellness care pap smears, routine check-ups, Bio-identical Hormone Replacement Therapy (BHRT), endometriosis, PCOS, PMS, and other women's health concerns.
Acupuncture services address numerous conditions including stress symptoms, depression and anxiety, allergies, pain relief, infertility, and women's health. A Chinese herbal pharmacy tailors support to individual needs.
In-clinic and online supplements, vitamins and herbs, along with skin care products and natural hair care products add additional streams of revenue.
The practice is located in 3,684 sq. ft. of leased space with lease renewal in November of 2024 and monthly rent that includes CAM of $14,000.00. The space includes 6 exam rooms (2 with sinks), one management office, two acupuncture rooms, one skin care room with sink also used as exam room, two weight loss/nutrition rooms, two restrooms, one large kitchen/breakroom, front office reception with check out, three practitioner stations, and lab area currently staffed by Quest Labs. Electronic medical records are managed with Amazing Charts, and Medisoft Scheduling and Billing.
Multiple opportunities for expansion include re-establishing licensed esthetician skin care services that were discontinued due to pandemic restrictions. Services include microdermabrasion, light chemical peels, customized facials, acne skin care, lash tinting, and facial waxing, and Skin Pen micro needling.
Additional opportunities include optimizing part-time practitioners to full-time, training another hormone replacement therapy consultant to service current wait list of patients and adding additional integrative services including massage and Botox® treatments.
The Texas Family Practice for Sale is located in Austin, the fourth largest city in Texas, also known as The Live Music Capital of the World® with many musicians, live music venues and home to the long- running television music show Austin City Limits. Austin is a melting pot of finance, high-tech, fun, and global business headquarters including Google, Tesla and Apple. Downtown Austin offers a metropolitan, chic feel with award-winning hotels, and notable museums including the renowned Blanton Museum of Art while maintaining an eclectic, inviting Southern charm. Austin is home to numerous lakes and waterways including Lake Travis, Barton Springs, and the Colorado River. Austin is also surrounded by 14,000 acres of the Texas Hill Country where charming, historic towns and more than two dozen vineyards meet jaw-dropping nature in a friendly, laid-back and soulful Southern lifestyle.
100% Bank Financing Available with approved credit. Inquire below.
For details on this medical practice for sale opportunity or for more information on How To Sell Your Medical Practice, please call 512-659-0643 or email: info@tinsleymedicalpracticebrokers.com
Medical Practice Brokerage, Performance Consulting and Financing Solutions
This medical practice for sale opportunity is offered by Tinsley Medical Practice Brokers, a medical practice appraisal, medical practice brokerage, medical practice performance consulting and medical practice financing firm. Our group is a leader in physician consulting, business development, financing solutions and medical practice appraisal and pre-and post transaction consulting.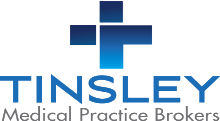 For more information:
Sean Tinsley
Tinsley Medical Practice Brokers
https://tinsleymedicalpracticebrokers.com
info@tinsleymedicalpracticebrokers.com