California Gastroenterology Practice For Sale with ASC – $4.5M Annual Revenue – Greater Los Angeles Area
High volume 25 yr. old Los Angeles GI Practice with ASC for sale.  
Annual Revenue: $4.5M   
Adjusted EBITDA: $1.3M  

This well-established California Gastroenterology Practice for Sale with ASC is located in the southeast Greater Los Angeles area. The practice serves 8-10 gastrointestinal patients per day, 30 patient office visits per day, 6-10 ultrasounds per day and 15 CT scans per week.
Physician/seller and second physician are both willing to sign long term employment agreements. Well-trained and dedicated staff of 18 willing to remain and includes one RN, two Billing, one Office Manager, two CT Techs, two Ultrasound Techs, ten Medical Assistants and one Office Assistant.
The practice is focused on gastroenterology, endoscopy and medical imaging. Services includes gastroendoscopy, colonoscopy, ultrasound, 3-D CT scans, EGD, EKG, and x-ray. Insurances accepted include PPO plans and Medicare.
The clinic facilities include 4200 sf of leased clinic space with one procedure room, a 2-person recovery room and four exam rooms. The ASC is 1200 sf with one procedure room and two recovery areas. Total monthly rent is $8767.40.
Lease expires in 2027. EHR is managed with Aprima.
This California Gastroenterology GI Practice serves the Los Angeles-Long Beach-Anaheim Metropolitan Area, which is the second largest metropolitan statistical area in the United States. The practice is located in southeast Los Angeles, part of the Gateway Cities of Los Angeles, approximately 20 minutes from Sunset Beach and Long Beach. Some of the area highlights include the Los Angeles County Museum of Art, the TCL Chinese Theater, Hollywood Walk of Fame, the famous Sunset Boulevard, the Getty Center and Walt Disney Concert Hall.
Growth opportunities include expansion of operating hours, and adding additional providers and mid-level providers. Digital marketing, website optimization, social media and community outreach event opportunities can drive additional new patient traffic.
100% Bank Financing Available with approved credit. Inquire below.
For details on this medical practice for sale opportunity or for more information on How To Sell Your Medical Practice, please call 512-659-0643 or email: info@tinsleymedicalpracticebrokers.com
Medical Practice Brokerage, Performance Consulting and Financing Solutions
This medical practice for sale opportunity is offered by Tinsley Medical Practice Brokers, a medical practice appraisal, medical practice brokerage, medical practice performance consulting and medical practice financing firm. Our group is a leader in physician consulting, business development, financing solutions and medical practice appraisal and pre-and post transaction consulting.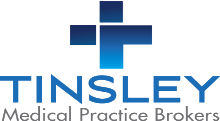 For more information:
Sean Tinsley
Tinsley Medical Practice Brokers
https://tinsleymedicalpracticebrokers.com
info@tinsleymedicalpracticebrokers.com