California Rheumatology Practice For Sale – $425k Annual Revenue
Established 39 yr. old Newport Beach Rheumatology Practice for Sale. 
Annual Revenue: $425k 
Asking price: $200k  

Established California Rheumatology practice for sale located in Newport Beach, California. The rheumatology practice for sale is located in a medical complex consisting of four high-rise buildings dedicated only to medical practices, surgical centers, imaging centers, urgent care centers, physical therapy centers, pharmacies, optical centers, and orthopedic supply shops. 
The location is adjacent to an upscale shopping and dining destination in Newport Beach, just a few minutes from beautiful beaches and Newport Harbor. The office has a view of the city of Newport Beach and the Pacific Ocean. The practice is just a few minutes from Hoag Hospital Newport Beach and Hoag Health Irvine campuses. Hoag Hospital is the flagship hospital in Orange County. 
Dedicated staff includes a Board-Certified Rheumatologist in practice since 1982 and 20 years in the current location. The staff includes an office manager who has been with the practice since 1984 who will assist in a smooth transition. 
Leased office space for this Rheumatology practice for sale includes a waiting room for seven people, one exam room, one consultation room, a business office/reception, and a dedicated space for the office manager or medical assistant. In addition, the office has ample storage space. Utilities, janitorial services and free parking spaces are included. 
The current five-year lease is renewable in April, 2023. The office is fully furnished and professionally decorated. 
This California Rheumatology practice for sale has an established network of physician referrals, enjoys ample word of mouth patient referrals, has operational websites and excellent online reviews. 
Newport Beach is located in the coastal center of Orange County, California and is a beautiful, desirable and charming coastal community with an excellent educational system, and exemplary health care. The area is home to the beautiful Newport Beach Harbor and marinas and boasts an enthusiastic boating community consisting of professionals and a retirement community with high annual income. According to the City of Newport Beach, the city has estimated permanent population of 86,738 and during the summer months, the population grows to more than 100,000 with 20,000 to 100,000 tourists daily. Newport Beach is known for its fine residential neighborhoods, modern shopping facilities, and a strong business community. It surrounds Newport Bay where approximately 4,300 boats of all types are docked within the 21-square-mile harbor area. The bay area and Newport Beach's eight miles of ocean beach offer outstanding fishing, swimming, surfing, and aquatic sports activities. 
Major employers in Newport Beach include The Hoag Health Network, Hoag Hospital Newport Beach, Hoag Hospital Irvine, Clean Energy Fuels, Glidewell Dental Lab, American Vanguard, Irvine Company, Aercap, Pacific Life and Annuity and more. 
The population in 2019 of Orange County, California was 3.18M with a median household income of $95,934 and a median property value of $725,100.00. 
100% Bank Financing Available with approved credit. Inquire below.
For details on this medical practice for sale opportunity or for more information on How To Sell Your Medical Practice, please call 512-659-0643 or email: info@tinsleymedicalpracticebrokers.com
Medical Practice Brokerage, Performance Consulting and Financing Solutions
This medical practice for sale opportunity is offered by Tinsley Medical Practice Brokers, a medical practice appraisal, medical practice brokerage, medical practice performance consulting and medical practice financing firm. Our group is a leader in physician consulting, business development, financing solutions and medical practice appraisal and pre-and post transaction consulting.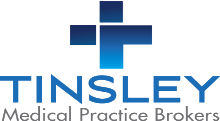 For more information:
Sean Tinsley
Tinsley Medical Practice Brokers
https://tinsleymedicalpracticebrokers.com
info@tinsleymedicalpracticebrokers.com