Dallas Pediatric Practice For Sale – $2.4M Revenue
Established 32 yr. old pediatric practice for sale in Dallas Ft. Forth Metro area.
Annual Revenue: $2.4M.
Asking price: $1.4M.

The practice is located in the southern suburbs of the Dallas Ft. Worth Metroplex. Dallas and Ft. Worth are among the fastest-growing cities in the United States.
The pediatric practice for sale averages 80-100 patients per day split between one Physician Owner and one Pediatric Nurse Practitioner with eight seasoned cross-trained Medical Assistants. Each can work front and back office duties. Staff will remain in place including Physician owner who will stay on to assist in smooth transition.
The fully equipped medical offices consist of 3,000 sf of patient services space on first floor and 1,000 sf of administrative offices on second floor. Real estate is owned and is available for sale in addition to the pediatric practice for sale.
In-house testing includes the usual CLIA waived lab testing for flu, strep, mono, RSV virus, and urinary analysis testing. The lab is also CLIA certified. It provides CLIA certified testing for respiratory and GI pathogens via PCR testing one Biofire device and 3 Alere devices. Three clinic refrigerators and ten computers are also included.
This advanced pediatric practice for sale utilizes EPIC electronic medical records. Answering service is provided by Children's Med Center nurse line. Hospital affiliations include Dallas Medical Center.
The pediatric practice is located in an area with a small town feel and is just 30 minutes from Downtown Dallas and all the amenities of the Dallas-Ft. Worth Metroplex including the Dallas Museum of Art, the Dallas Cowboys, Texas Legends Basketball, Galleria Dallas and more.
100% Bank Financing Available with approved credit. Inquire below.
For details on this medical practice for sale opportunity or for more information on How To Sell Your Medical Practice, please call 512-659-0643 or email: info@tinsleymedicalpracticebrokers.com
Medical Practice Brokerage, Performance Consulting and Financing Solutions
This medical practice for sale opportunity is offered by Tinsley Medical Practice Brokers, a medical practice appraisal, medical practice brokerage, medical practice performance consulting and medical practice financing firm. Our group is a leader in physician consulting, business development, financing solutions and medical practice appraisal and pre-and post transaction consulting.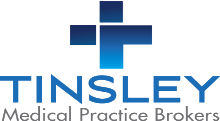 For more information:
Sean Tinsley
Tinsley Medical Practice Brokers
https://tinsleymedicalpracticebrokers.com
info@tinsleymedicalpracticebrokers.com