Illinois Primary Care Practice For Sale – Lake County 35 Miles North of Chicago City Limits
Annual Gross Revenue: $3.2M
Asking price: $2.4M

Established 27 year old Illinois Primary Care Practice for sale in Lake County, 35 miles north of the Chicago city limits and within minutes of Six Flags Great America. The practice currently serves 8700 active patients and is accepting new patients. The bilingual skills of the practitioners and staff attract a large base of Spanish-speaking and English-speaking patients in the Lake County area. This popular family practice serves newborn children through the elderly. Less than 500 of the active practice patient base are Medicare patients.
Owner/Physician and well-trained, dedicated staff to remain on staff and assist in smooth transition. The primary care practice employs 45 full-time employees and one part-time employee. The Office Manager has been with the practice for over 9 years. The practice currently operates Monday – Friday with additional clinic hours on Saturdays. The practice has an attractive and profitable payer mix consisting of PPO, HMO and Medicare.
The practice has been recognized since 2014 as a Level 3 Patient Centered Medical Home (PCMH) by NCQA. The patient-centered medical home (PCMH) is a model of care that puts patients at the forefront of care and builds better relationships between patients and their clinical care teams. Research shows that PCMHs improve quality, the patient experience, and increase staff satisfaction, while reducing health care costs. Practices that earn PCMH recognition have made a commitment to continuous quality improvement and a patient-centered approach to care. The practice is focused on compassionate medical care delivered with the highest integrity. Personal development is highly encouraged among staff and providers to remain as leaders in the primary care field of medicine.
The practice utilizes 9,621 square feet of leased space consisting of five suites adjacent to a third party health club. Suites 101, 102, and 103 are on the first level and comprise the clinical office space and operations management. Suites 201 and 203 comprise the entire south side of the building and offer a staff cafeteria and meeting area as well as a clinical administrative workspace area and offices.
Electronic medical records have been in place since 1999. Prompt billing cycles with excellent collections.
This highly desirable Illinois primary care practice is located in Lake County, 35 miles north of the Chicago city limits. The practice is located in an area with the charm of small town America while being conveniently located within a short drive of the culture, shopping and excitement of
Metropolitan Chicago, home of the Chicago Cubs, the Chicago White Sox, the Chicago Bears, the Chicago Blackhawks, Chicago Botanic Garden, Brookfield Zoo, Chicago-style deep-dish pizza, 22 Michelin star restaurants, and notable contributions to the performing arts including comedy, jazz, blues, hip, gospel and classical music including the Chicago Symphony Orchestra, The Second City comedy club, Lollapalooza, Soldier Field and more. The Magnificent Mile is a shopper's paradise and riverfront delight with hotels, dining, and entertainment. For short weekend getaways and fun day trips, there are over 100 miles of Lake Michigan frontage and beaches to explore from Indiana to Wisconsin.
Multiple opportunities for expansion include targeted community outreach and expanded clinic hours to further serve the needs of patients. The practice currently has a steady inflow of new and active patients based on 27 years of excellent patient care.
100% Bank Financing Available with approved credit. Inquire below.
For details on this medical practice for sale opportunity or for more information on
How To Sell Your Medical Practice, please call 512-659-0643 or email: info@tinsleymedicalpracticebrokers.com
Medical Practice Brokerage, Performance Consulting and Financing Solutions
This medical practice for sale opportunity is offered by Tinsley Medical Practice Brokers, a medical practice appraisal, medical practice brokerage, medical practice performance consulting and medical practice financing firm. Our group is a leader in physician consulting, business development, financing solutions and medical practice appraisal and pre-and post transaction consulting.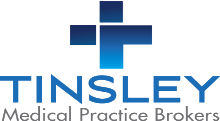 For more information:
Sean Tinsley
Tinsley Medical Practice Brokers
https://tinsleymedicalpracticebrokers.com
info@tinsleymedicalpracticebrokers.com