Seattle Functional Medical Practice For Sale $3M Annual Revenue – Overlooking Puget Sound
25 yr. old Washington Functional Medicine Practice for Sale. 
Annual Revenue: $3M 
Asking price: $1.57M 

Seattle Functional Medicine Practice for sale with offices overlooking Puget Sound and the Olympic Mountains. The practice offers functional medicine, anti-aging medicine and hormone replacement therapy including BHRT. The practice strategically combines traditional western-allopathic medicine blended with naturopathic medicine and Oriental medicine and acupuncture to offer complete, comprehensive wellness care to an affluent market.
Seller/Physician/MD/ND and dedicated staff of five including two ND's, one clinic manager and three front desk assistants will stay on to assist in smooth transition. The practice averages 20 patients per day.
This Functional Medicine Practice for sale provides traditional medical services including gynecological exams, blood draws and minor office procedures, hormone replacement therapy, BHRT, nutritional IV therapy, immune and autoimmune support. Cosmetology and esthetic treatments include PRP – Platelet Rich Plasma Therapy, EndyMed treatments, including Fractional, Intensive, Micro dermal abrasion, skin tightening, fat reduction, and treatments for hair loss. The practice also offers acupuncture and Traditional Chinese Medicine treatments, hydro massage bed therapy, infrared sauna treatments and nutritional consultation.
Leased office space consists of 4,600 sf with monthly rent of $13,000.00 and lease expiration of 01/2026. There are five treatment rooms with sinks and four treatment rooms without sinks. Three private provider offices. One bookkeeping/HR manager office.
Employee break room with refrigerator, sink, dishwasher and spacious cabinetry. One bathroom connected to lab for sample collections. One lab room to facilitate specimen collection. Clinic dispensary, ample front desk area. Spacious patient waiting room and beautiful entrance lobby. Treatment rooms and offices possess beautiful views with abundant natural light. The practice utilizes NextTech for electronic medical records.
Opportunities for expansion include expansion of online dispensary, telemed visits, online store for functional testing services, addition of more providers, additional satellite offices.
This naturopathic medical practice for sale is located in the Seattle metro area which has a diverse population of 4.2 million and a strong business base including information technology, aerospace, robust retail, music, media and more. Many global brands call Seattle home including Boeing, Amazon.com, Microsoft Corporation, Costco, REI,Starbucks Coffee Company, Weyerhaeuser, and Nordstrom. Seattle consistently ranks as one of the most highly educated cities in the nation with 56 percent of residents having at least a bachelor's degree. Seattle is home to Mt. Rainier, the renowned Pike's Place Market and Olympic National Park.
100% Bank Financing Available with approved credit. Inquire below.
For details on this medical practice for sale opportunity or for more information on How To Sell Your Medical Practice, please call 512-659-0643 or email: info@tinsleymedicalpracticebrokers.com
Medical Practice Brokerage, Performance Consulting and Financing Solutions
This medical practice for sale opportunity is offered by Tinsley Medical Practice Brokers, a medical practice appraisal, medical practice brokerage, medical practice performance consulting and medical practice financing firm. Our group is a leader in physician consulting, business development, financing solutions and medical practice appraisal and pre-and post transaction consulting.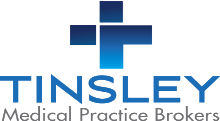 For more information:
Sean Tinsley
Tinsley Medical Practice Brokers
https://tinsleymedicalpracticebrokers.com
info@tinsleymedicalpracticebrokers.com