Texas ENT Practice and Allergy Clinic For Sale – $975k Annual Revenue – Dallas Suburb
Busy ENT Practice for Sale – Dallas/Ft. Worth Suburb
Annual Revenue: $975k
Asking price: $600k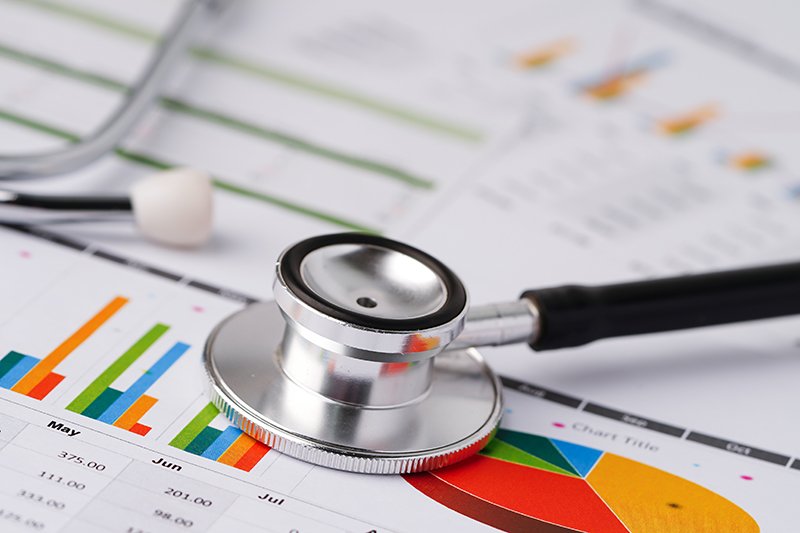 Established 19-year-old Texas ENT Practice for sale 45 minutes from DFW International Airport. Convenient to Downtown Dallas and Ft. Worth Texas
This ENT Practice for Sale focuses on General ENT, Allergy, Audiology and Sleep Medicine. The practice averages 25 ENT patients per day on 3 full office days. With additional part-time days, the average ENT patient count is 92 per week. Allergy visits average 61 patients per week. Audiology testing visits are 21 visits per week.
The staff includes one Physician/Owner, General Practice Manager, Office Manager, Nurse, part-time Audiologist, Medical Assistant, and three Front Office Clerks. Physician/Owner is retiring but willing to stay and assist in smooth transition.
Current medical office space consists of 4,000 sq. ft. and $6,500.00 per month rent with a lease expiration of April 15, 2024. Office space includes: three furnished exam rooms, an allergy testing room, an allergy shot room, an Audiology testing suite, a procedure/multipurpose room, and 3 additional exam rooms. There are two provider offices with a shared restroom, a manager office, ample front desk and waiting room areas including a dedicated allergy shot waiting room. Last, there are two full-size restrooms, a break room, nurse station, and equipment cleaning autoclave area.
Equipment includes but is not limited to: (1) Computer equipment: 12 work stations, 5 iPads, 10 smart phones, scanners, printers, leased copier, and a server if needed; (2) Audiology: built-in sound booth, audiometer, tympanometer, OAE, VRA, hearing aid tools and supplies; (3) Exam Rooms: 2 auto chairs, 1 semi auto chair, 2 manual chairs (not in use), 3 wall-mounted microscopes, 3 ENT carts, otoscopes, and instrument sets; (4) Allergy antigens and supplies ($20-$30k at any given time); (5) Endoscopes: 2 flexible, 4 rigid; (6) Other: ultrasound, cautery machine, defibrillator, autoclave, spirometer, video camera and monitor, medical carts, crash cart, light sources, procedure sets and supplies, CPAP supplies, light sources, office furnishings, and more.
Electronic Medical records are managed with ModMed. Phone system is a Weave Smart Phone system integrated with ModMed.
This Texas ENT Practice for Sale has visible pole signage in front of the practice and a robust physician referral system in place. Two active websites provide searchability and authority and can be further optimized to drive search engine traffic. Facebook ads and Google ads are also areas than can be explored.
The are several areas of expansion including adding additional in-office procedures such as Balloon Sinuplasty procedures and Radio Frequency treatments. Advertising hearing aid sales, adding additional providers (MD and/or PA), expanding into Otology, adding head and neck surgery cases, and adding a resupply program for CPAP devices are additional areas of growth opportunity.
The area offers the comforts of small town life with all the exciting amenities of the nearby Dallas-Ft. Worth Metroplex including the Dallas Museum of Art, the Dallas Cowboys, Dallas Mavericks Basketball, Galleria Dallas, Fort Worth Stockyards and more.
100% Bank Financing Available with approved credit. Please inquire.
For details on this medical practice opportunity for sale or information on How To Sell Your Medical Practice, please call 512-659-0643 oremail: info@tinsleymedicalpracticebrokers.com.
Medical Practice Brokerage, Performance Consulting and Financing Solutions
This medical practice for sale opportunity is offered by Tinsley Medical Practice Brokers, a medical practice appraisal, medical practice brokerage, medical practice performance consulting and medical practice financing firm. Our group is a leader in physician consulting, business development, financing solutions andmedical practice valuation and pre-and post transaction consulting.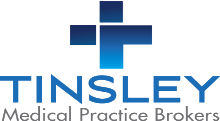 For more information:
Sean Tinsley
Tinsley Medical Practice Brokers
https://tinsleymedicalpracticebrokers.com
info@tinsleymedicalpracticebrokers.com