Texas Internal Medicine Practice For Sale – Houston Area – Tomball Texas
Asking price: $1.1M

Highly-respected 15-year-old solo North Houston internal medicine practice for sale in Tomball, Texas. Staff consists of one Owner/Physician plus three full-time staff including office manager, receptionist, and biller plus one part-time biller all willing to remain as employees and assist in smooth transition.
Owner/Physician take home pay is $650,000.00 per year.
The medical practice sees patients 16 years of age and older and averages 40 patients per day. They serve over 5,000 patients. The practice is well known for above average, compassionate internal medicine care and has hospital privileges at HCA Houston Healthcare Tomball, Houston Methodist Willowbrook and Baylor St. Luke's Medical Center.
The practice has 2,300 sq ft. of leased space with three exam rooms, large waiting room with reception area, a laryngoscope, an EKG machine, five computers and lab facilities. Lease expires May of 2020.
This growing internal medicine practice is located in Tomball Texas, a unique city filled with hard- working, friendly, caring people located 28 miles from the heart of Downtown Houston. Tomball is known for its small town charm such as the weekend Tomball Farmers Market with conveniences of the big city just minutes away including renowned art, sports and music venues. Tomball is home to the 150-acre campus of HCA Houston Healthcare Tomball with ER Level III Trauma, Advanced Robotics Surgery Program, Joint Commission-Certified Primary Stroke Center, Robert F. Shapiro Heart Center, and Texas Sports Medicine Center.
Multiple opportunities for expansion for this internal medicine practice include expansion of laboratory services and addition of stress testing and ultrasound services.
100% Bank Financing Available with approved credit. Inquire below.
For details on this medical practice for sale opportunity or for more information on
How To Sell Your Medical Practice, please call 512-659-0643 or email: info@tinsleymedicalpracticebrokers.com
Medical Practice Brokerage, Performance Consulting and Financing Solutions
This medical practice for sale opportunity is offered by Tinsley Medical Practice Brokers, a medical practice appraisal, medical practice brokerage, medical practice performance consulting and medical practice financing firm. Our group is a leader in physician consulting, business development, financing solutions and medical practice appraisal and pre-and post transaction consulting.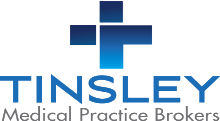 For more information:
Sean Tinsley
Tinsley Medical Practice Brokers
https://tinsleymedicalpracticebrokers.com
info@tinsleymedicalpracticebrokers.com