California Primary Care Practice For Sale – $893k Annual Revenue – Central Coast
Busy Primary Care Practice for Sale – San Luis Obispo County
Annual Revenue: $893k 
Asking price: $600k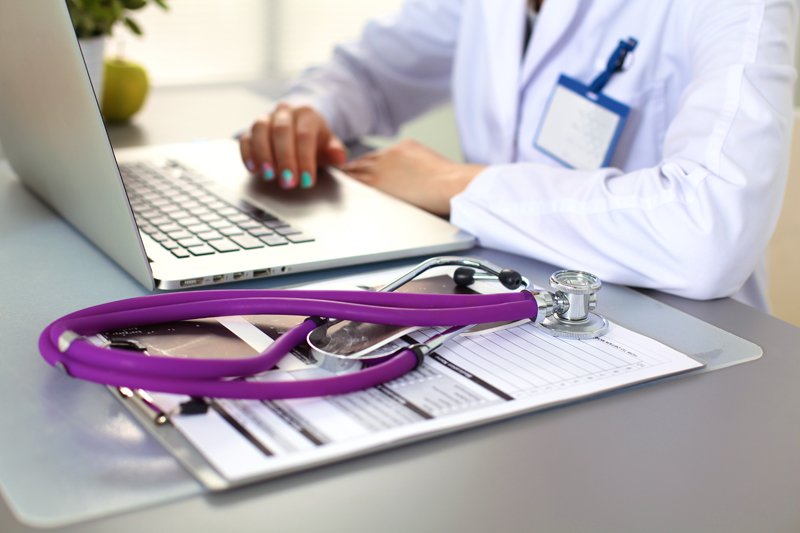 Popular 15 year-old California Primary Care Practice for sale located in Arroyo Grande, in San Luis Obispo County, California on the Central Coast just two miles from the Pacific Ocean with 1,000 active loyal patients in a welcoming community. Successful cash practice with no insurance billing. Superbills provided upon request.
This Primary Care Practice for Sale provides comprehensive primary care and integrative health services for infants through adulthood including management of chronic health concerns such as diabetes and acute care needs including bronchitis, well-child visits, well-woman visits, school physicals, male wellness care, skin care, sports physicals, annual physicals, family care visits, supplemental therapy, nutritional IV therapy, and UBI and ozone IV therapy. The office averages 11 patients day with two part-time providers.
Owner/Physician – part-time, one Physician Assistant – part-time, one IV RN, two Medical Assistants, one Phlebotomist, one Office Manager, One Receptionist, three supplement CSR's, one Director of Marketing, and one Payroll/IT Manager are willing to stay to assist in smooth transition.
Current medical office space consists of two units with 1900 sf total and $3,200.00 per month rent with lease expiration of March 2023. Unit A includes a reception area, waiting room, two exam rooms, one administrative office, one bathroom, and one communications storage room with network server and telephone system hardware. Unit B includes supplement shop, one kitchen with supplement stock storage area, one exam room two IV/phlebotomy room, one IV/ prep and lab sampling room, one bathroom and one shipping supply closet. There is an outdoor patio off of the kitchen in Unit B with outdoor storage shed with hazardous waste storage area. The two units each have a separate entrance and share one common, interior connecting access door. Equipment includes eight computer workstations, one service station, five printers, one medical scale, one EKG machine, one McKesson urinalysis machine, and one K-Laser and UBI and ozone machines. Electronic medical records are currently managed with Elation Health EMR and integrates scheduling and patient communications portal.
This California Primary Care Practice for Sale has active marketing strategies in place including social media presence on Instagram and Facebook, search engine optimization, and a bimonthly email newsletter with an 1800 list count and average 48% open rate.
There are numerous opportunities for additional streams of income including part-time MD and part-time PA can each expand available hours. Additional providers can be added such as an LFMT, an Aesthetics RN and a nutritionist. Expansion of popular online supplement shop is currently underway. Additional IV therapy rooms can increase can increase traffic.
Arroyo Grande is located just seven minutes to Pismo Beach and the Pacific Ocean. Explore Lopez Lake in the Santa Lucia Foothills. The Village, a turn-of-the-century village with annual festivals and a weekly farmer's market is one block away from the primary care practice for sale office. Arroyo Grande is home to California's oldest swinging bridge constructed in 1875. The city offers multiple museums to explore.
100% Bank Financing Available with approved credit. Inquire below.
For details on this medical practice for sale opportunity or for more information on How To Sell Your Medical Practice, please call 512-659-0643 or email: info@tinsleymedicalpracticebrokers.com
Medical Practice Brokerage, Performance Consulting and Financing Solutions
This medical practice for sale opportunity is offered by Tinsley Medical Practice Brokers, a medical practice appraisal, medical practice brokerage, medical practice performance consulting and medical practice financing firm. Our group is a leader in physician consulting, business development, financing solutions and medical practice appraisal and pre-and post transaction consulting.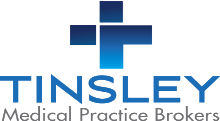 For more information:
Sean Tinsley
Tinsley Medical Practice Brokers
https://tinsleymedicalpracticebrokers.com
info@tinsleymedicalpracticebrokers.com