California Rheumatology Practice For Sale – $400k Annual Revenue
Established 32 yr. old Huntington Beach Rheumatology Practice for Sale.

Annual Revenue: $400K
Asking Price: $210K

Established California Rheumatology practice for sale located on the campus of Huntington Beach Hospital and medical complex, in Huntington Beach, California, just minutes from well-known Pacific Ocean beaches and breezes of Huntington Beach. The Huntington Beach Hospital medical complex includes Huntington Beach Hospital with ER facilities, 4 office buildings, 2 urgent care centers, skilled nursing facility, and radiology labs. The California Rheumatology practice for sale was originally established on the campus of Fountain Valley Regional Hospital and Medical Center in 1988 and moved to current location in 2019.
Dedicated staff consists of one Board Certified Rheumatologist, two full-time employees, and one part-time employee who will assist in smooth transition. Owner/Physician is a preceptor for a community Internal Medicine residency program and provides compensated Rheumatology rotations to fulfill their credits.
Leased office space for this Rheumatology practice for sale is located in one of the four buildings in the medical complex and consists of 1400 sf located near the elevator providing easy patient access. Rent is shared with two independent physicians, a surgeon and a neurologist to reduce overhead costs. Each physician has individual staff, phones and computer systems. Internet service is shared.
The clinic space includes three spacious exam rooms, an ample waiting room for twelve. One office is shared by three physicians with the two other amicable physicians using office space one half day each week. Schedules rarely overlap allowing optimized work flow for all. The leased space includes two restrooms, two refrigerators – one for staff and one for medications, microwave and coffee station, and ample cabinet storage.
Medical billing is done through Glenwood Systems with complimentary, user-friendly EMR services provided through Glace EMR. Current website is operational and can be repurposed and optimized for additional digital reach and expansion.
Multiple opportunities for revenue expansion include the addition of hospital consults at Huntington Beach Hospital located on campus, Orange Coast Medical Center located three miles away, Fountain Valley Regional Hospital located four miles away and Hoag Memorial Hospital located in Newport Beach six miles away via freeway access. This
California Rheumatology practice for sale has an established network of physician referrals and enjoys ample word of mouth patient referrals.
Named the "One of the Best Cities to Live in Orange County in 2020" by the Orange County Register readers, Huntington Beach is a charming community with ideal weather, beautiful beaches, a diversified economy, ample housing, an excellent educational system, marinas with an enthusiastic boating community, ample parks and green space, and exemplary health care. The City of Huntington Beach is located along the Southern California coast in Orange County, 35 miles south of Los Angeles and 90 miles north of San Diego. Nicknamed "Surf City USA", Huntington Beach has been the idyllic topic of many songs and the background for the film industry for decades.
The population in 2018 of Orange County, California was 3.1M with a median household income of $89,759 and a median property value of $709,800.00. Major employers in Huntington Beach include The City of Huntington Beach, Huntington Beach Hospital, The Boeing Company, Hyatt Regency Resort & Spa, Verizon, Cambro Manufacturing, Quiksilver, and more.
100% Bank Financing Available with approved credit. Inquire below.
For details on this medical practice for sale opportunity or for more information on How To Sell Your Medical Practice, please call 512-659-0643 or email: info@tinsleymedicalpracticebrokers.com
Medical Practice Brokerage, Performance Consulting and Financing Solutions
This medical practice for sale opportunity is offered by Tinsley Medical Practice Brokers, a medical practice appraisal, medical practice brokerage, medical practice performance consulting and medical practice financing firm. Our group is a leader in physician consulting, business development, financing solutions and medical practice appraisal and pre-and post transaction consulting.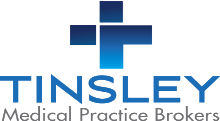 For more information:
Sean Tinsley
Tinsley Medical Practice Brokers
https://tinsleymedicalpracticebrokers.com
info@tinsleymedicalpracticebrokers.com