Established Houston Cardiology Practice For Sale – $1.4M Annual Revenue
Annual Gross Revenue: $1.4M
Asking price: $1M
Highly profitable, 36 year-old comprehensive Houston Cardiology Practice for sale. Owner/Physician and well-trained staff of 8 including practice manager, two certified medical assistants, one biller/collector, one administrative assistant and two nuclear medicine technicians.
The main Houston cardiology practice is located in the renowned Texas Medical Center with one satellite office in the northern suburbs of Houston, Texas. The Texas Medical Center (TMC) is the largest medical city in the world seeing over 10 million patients per year and is at the forefront of advancing life sciences around the globe.
The cardiology practice provides medical and interventional aspects of cardiovascular healthcare including high blood pressure, all aspects of heart disease, disease of veins and arteries, irregular heart beat / atrial fibrillation, electrocardiography, echocardiography / ultrasound, nuclear cardiology, heart catheterization, angioplasty and pacemakers.
The practice is located in Houston in the Houston-The Woodlands-Sugar Land Metropolitan area. Houston is home to renowned art, sports and music venues including Minute Maid Park – home of the Houston Astros; The Museum of Fine Arts, Houston; NRG Stadium and The Toyota Center.
The main practice has 2,271SF total current leased space with $5,728.60 monthly rent. There is a 50/50 shared nuclear lab at the Texas Medical Center location with 50% share equaling 1,048 SF and
$1,390.00 monthly rent. The northern Houston satellite clinic has 1,835 SF total of leased space with
$2,600.00 monthly rent. The Texas Medical Center location averages 10 inpatients and 10 outpatients per day, excluding weekends. Cardiology ER services are provided through the Texas Medical Center location. Nuclear stress test imaging interpretation is currently provided by a third party. Electronic medical records (EMR) are managed with Practice Fusion. Both offices are fully equipped for noninvasive cardiovascular testing, including nuclear cameras in each office.
Opportunities for expansion include: Peripheral venous interventions, ablations, structural heart disease, electrophysiology studies, AICD's, and STEMI calls are currently referred out and can contribute significantly to ROI when incorporated into current practice. Additional cardiology providers can be added to expand current services and add additional revenue streams.
100% Bank Financing Available with approved credit. Inquire below.
For details on this medical practice for sale opportunity or for more information on How To Sell Your Medical Practice, please call 512-659-0643 or email: info@tinsleymedicalpracticebrokers.com
Medical Practice Brokerage, Performance Consulting and Financing Solutions
This medical practice for sale opportunity is offered by Tinsley Medical Practice Brokers, a medical practice appraisal, medical practice brokerage, medical practice performance consulting and medical practice financing firm. Our group is a leader in physician consulting, business development, financing solutions and medical practice appraisal and pre-and post transaction consulting.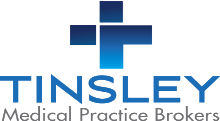 For more information:
Sean Tinsley
Tinsley Medical Practice Brokers
https://tinsleymedicalpracticebrokers.com
info@tinsleymedicalpracticebrokers.com