Houston Pain Management Practice For Sale – $785K Annual Revenue – Galleria Area
High volume 21 yr. old interventional Texas Pain Management and Spine Practice for sale.
Annual Gross Revenue: $785K
Asking price: $500K
This busy Texas Pain Management practice for sale is located in the prestigious Galleria area of Houston, five minutes from The Galleria mall, and three area hospitals, including Memorial Hermann Orthopedic and Spine Hospital, First Surgical Hospital and River Oaks Hospital and Clinics. An ASC is also located within minutes of the clinic. The practice serves 25 patients per day and 40 patients per month for injection therapy. The office is open part-time by physician's choice from 10 am – 2 pm, four days per week. Current practice mix is 40% Medicaid, 30% Medicare with the remaining balance of Workers' Compensation and cash patients. Prior to current part-time operations, the office saw 35+ patients per day and averaged 100+ patients per monthly for injection therapy averaging a consistent $1M in annual revenue. 
Physician/seller to stay on to assist in smooth transition. Well-trained and dedicated staff willing to remain. 
The practice is focused on integrative pain management for migraines, degenerative disc pain, back pain, neck pain, and complex pain management. Interventional pain procedures include lumbar and cervical ESI, and transforaminal nerve root injections and narcotic pump maintenance. In-office procedures are guided with fluoroscopy. 
The clinic facilities include 2,565 sf of leased clinic space with one large procedure room and five exam rooms. Monthly rent is $5130.00 and lease expires in December of 2022. EMR is managed with EClinical Works. 
The clinic is fully equipped with vital monitors; OEC C-arm 9900 Elite with flat screen; Sony thermographic printer; one power Fluoroscopic table; one fixed- high Fluoroscopic table; one Midmark 223 power exam table; and one PT table. All equipment originally purchased new. 
This Houston pain practice serves the Houston-The Woodlands-Sugar Land Metropolitan Area, which is the fifth-most populous metropolitan statistical area in the United States. The practice is located minutes away from conveniences of the big city including renowned art, sports and music venues including Minute Maid Park – home of the Houston Astros; The Museum of Fine Arts Houston; NRG Stadium and The Toyota Center. 
Large growth potential with financial benefits managing chronic pain patients and medication management. Growth opportunities include expansion of operating hours, and adding an additional mid-level provider. 
100% Bank Financing Available with approved credit. Inquire below.
For details on this medical practice for sale opportunity or for more information on How To Sell Your Medical Practice, please call 512-659-0643 or email: info@tinsleymedicalpracticebrokers.com
Medical Practice Brokerage, Performance Consulting and Financing Solutions
This medical practice for sale opportunity is offered by Tinsley Medical Practice Brokers, a medical practice appraisal, medical practice brokerage, medical practice performance consulting and medical practice financing firm. Our group is a leader in physician consulting, business development, financing solutions and medical practice appraisal and pre-and post transaction consulting.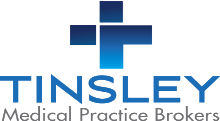 For more information:
Sean Tinsley
Tinsley Medical Practice Brokers
https://tinsleymedicalpracticebrokers.com
info@tinsleymedicalpracticebrokers.com