Invasive Houston Cardiology Practice For Sale – $2.3M Annual Revenue – Webster – NASA Area
Annual Gross Revenue: $2.3M  
Asking price: $1.7M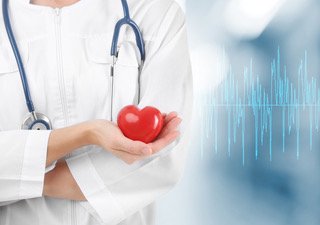 Solo invasive Texas Cardiology Practice for sale in the Houston Metropolitan Area near NASA – Clear Lake in Webster, Texas. Located midway between Downtown Houston and Galveston, Webster is a vibrant commercial hub with 2,200 businesses and 1.5 million people and growing. Two of Webster's growth industries have consistently been aerospace and medical. Two hospitals are located nearby including UTMB Health Clear Lake Campus and the Heart Hospital at HCA Houston Healthcare Clearlake. Average numbers patient per day is 32.
Owner/Physician and well-trained staff of 10 includes one physician's assistant, two medical assistants, two biller/collectors, one administrative assistant and one billing assistant, one Medical Assistant/floater, one front office receptionist, one administrative assistant will stay on to assist in smooth transition.
The practice is located in a 3,500 suite of a 6,000 sq. ft. brick building and can support two full-time physicians. The building is for sale or for lease. A large concrete parking lot offers ample parking for staff, patients, and vendors. The building offers a large LED sign for advertising and street visibility. There are two lobbies, a front desk with room for three staff members, five exam rooms, a stress room, a nuclear camera room, plus two procedure rooms. There is one nurse's station that supports 3 people. The physician has a private office or it may be used by two providers. There is also a private office manager's office. The clinic has a full kitchen equipped with a dishwasher, stove, oven, full-size refrigerator plus a meeting and dining table.
Equipment includes: Treadmill, GE VividQ with echo and vascular probes, PFT, tilt table, Sudopath, ECG machine, Midmark 24-hour Holter system, custom built vascular tables, computers, printers, phones.
The cardiology practice provides medical and invasive cardiovascular healthcare including hospital procedures and clinic procedures. Office consultations include: preventative health and wellness care, chest pain, shortness of breath, palpitations, tachycardia, irregular heart beat / atrial fibrillation, leg pain and swelling, varicose veins. Procedures include: hospital-based heart catheterizations, TEEs, direct current cardioversions, looping event monitors, peripheral vascular angiography, loop recorder device implants. Office services include noninvasive echocardiograms, abdominal ultrasounds, carotid ultrasounds, vascular ultrasounds, stress tests (exercise and nuclear), varicose vein ablations, sclerotherapy, 24-hr. Holter monitoring, tilt table studies, spirometry, and ICD interrogations. In-office procedures include: varicose vein RF ablation and external counter pulsation. EMR records are managed through Amazing Charts. Billing software is Amazing Charts PM (Practice Management).
The practice is located 35 minutes from Downtown Houston in the Houston-Clear Lake area. Houston is home to renowned art, sports and music venues including Minute Maid Park – home of the Houston Astros; The Museum of Fine Arts, Houston; NRG Stadium and The Toyota Center. 20 minutes from Webster is the renowned Kemah Boardwalk, an entertainment destination for all ages that incudes hotels, restaurants, the state-of the-art Aquarium Restaurant, waterfront dining and amusement park rides. NASA Johnson Space Center is located in Webster and has served as a hub of humanspaceflight activity for more than half a century. Space Center Houston is one of Houston's top attractions, the area's No. 1 attraction for international visitors, the Official Visitor Center of NASA Johnson Space Center and a Smithsonian affiliate.
Opportunities for expansion include: additional marketing, supplement sales, chronic healthcare management, home health management, sleep studies, PFTs, stress echocardiograms, coronary calcium scoring with CT scan, ABI measurements, heart failure clinic, wellness clinic and interventional procedures.
100% Bank Financing Available with approved credit. Inquire below.
For details on this medical practice for sale opportunity or for more information on How To Sell Your Medical Practice, please call 512-659-0643 or email: info@tinsleymedicalpracticebrokers.com
Medical Practice Brokerage, Performance Consulting and Financing Solutions
This medical practice for sale opportunity is offered by Tinsley Medical Practice Brokers, a medical practice appraisal, medical practice brokerage, medical practice performance consulting and medical practice financing firm. Our group is a leader in physician consulting, business development, financing solutions and medical practice appraisal and pre-and post transaction consulting.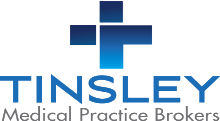 For more information:
Sean Tinsley
Tinsley Medical Practice Brokers
https://tinsleymedicalpracticebrokers.com
info@tinsleymedicalpracticebrokers.com