North Carolina Multi-Location Pediatric Practice for Sale – Two Locations
Gross Annual Revenue: $4.6mm  
Seller's Discretionary Earnings: $1,580,000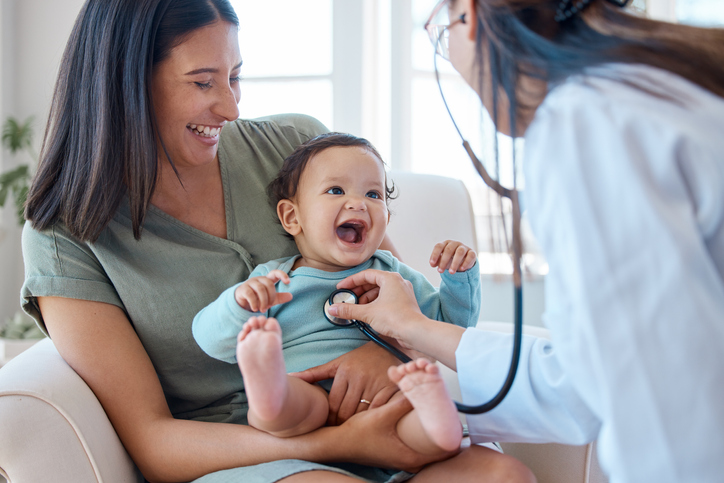 World-class, reputable, 7-year-old North Carolina pediatric, family-centered medical practice for sale.  This full-service, compassionate care practice has two high-traffic locations, as well as telehealth services.  One of the practice's physical locations is strategically located in the highly populated capital of North Carolina, Raleigh, known for its universities, including North Carolina State University and Chapel Hill, as well as the number of technology and scholarly institutions around the area known as the Research Triangle which encompasses Raleigh, Chapel Hill, and Durham.  The other newer, larger facility is located in Pinehurst-Southern Pines Metro-Area and serves this idyllic, close-knit community located at the heart of North Carolina with its stunning natural beauty, peaceful natural surroundings, and vibrant local economy.  This newer location enables the practice to fulfill its very strong commitment to supporting military families and serving their healthcare needs, providing the highest quality of care for all of its patients, and continuing to be a healthcare leader in the community.  
This private, independent practice was established with the mission of improving the health of the community by providing high-quality, comprehensive medical care in a very welcoming and compassionate environment.  The heart and mission of the practitioners who established this patient-centered practice have helped to rapidly grow and expand the practice since its doors opened in 2016.  Today, the practice is staffed by 2 medical providers, 2 medical assistants, and a front desk manager in their Raleigh location, and 3 medical providers, 7 medical assistants, 3 front desk receptionists in the Pinehurst-Southern Pines Metro-Area location, and a clinic manager who oversees the day-to-day operations in both facilities.  All staff is willing to remain on for a smooth and successful transition and remain committed to the clinic's mission of providing excellence in personalized, compassionate care that is consistent, quality-driven, and choice-conscious for all patients.
This family-centered clinic offers unparalleled expertise and services that range from special needs to everyday care.  With its two physical locations and telehealth services, patients are able to receive full-coverage medical care ranging from urgent care services such as acute headaches, trauma, car accidents, or stomach pains, adult care such as primary care, physicals, and immunizations, pediatric care such as physicals, immunizations, sick care, and ADHD support and preventative and chronic disease care such as asthma, allergies, birth control, STD testing and more.  
The larger physical location in the Pinehurst-Southern Pines Metro-Area currently sees an average of 85 patients a day and has 4 exam rooms and 2 triage rooms.  Plans are in place to continue to expand this location with a new facility that will have 9 exam rooms, 2 triage rooms, and 1 lab area to streamline operations and maximize patient flow.  This new facility will soon allow over 100 patients a day to be seen.  The primary payer for this location is Tricare as they are the Primary Care Provider for several military families stationed at Fort Liberty/Pope Air Force Base.  
The Raleigh, NC location sees an average of 20 patients a day and continues to grow by an average of 10% monthly with a projection of serving over 30 patients a day by the end of 2023.  The primary payer for this location is Blue Cross Blue Shield as well as other commercial payers including Aetna, CIGNA, and United Healthcare.  
The telehealth population has continued to grow since its inception in 2020 during the COVID-19 pandemic and now provides services to an average of 25 patients a day with 1 primary telehealth provider and 2 remote receptionists.    All locations, remote and physical, are managed using a patient portal, MyHealthspot. 
100% Bank Financing Available with approved credit. Please inquire.
For details on this medical practice opportunity for sale or information on How To Sell Your Medical Practice, please call 512-659-0643 or email: info@tinsleymedicalpracticebrokers.com.
Medical Practice Brokerage, Performance Consulting and Financing Solutions
This medical practice for sale opportunity is offered by Tinsley Medical Practice Brokers, a medical practice appraisal, medical practice brokerage, medical practice performance consulting and medical practice financing firm. Our group is a leader in physician consulting, business development, financing solutions and medical practice appraisal and pre-and post transaction consulting.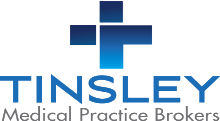 For more information:
Sean Tinsley
Tinsley Medical Practice Brokers
https://tinsleymedicalpracticebrokers.com
info@tinsleymedicalpracticebrokers.com