Pain Management Practice For Sale – $1.9M Annual Revenue – San Antonio Texas
Annual Gross Revenue: $1.9M
Asking price: $1.6M

Well-established, respected 11-year-old Pain Management Practice with fully operational lab for sale in one of the most desirable districts in San Antonio, Texas. Dedicated, well-trained staff of seven including one Physician, one Nurse Practitioner, one lab tech, three medical assistants, one office manager and one front desk manager. All are willing to stay as employees and assist in smooth transition.
The practice services San Antonio, Austin, McAllen, Corpus Christi, San Angelo, Blanco, New Braunfels, Schertz, and surrounding areas. The practice is located in the most preferred public school district in San Antonio, which ranks high both statewide and nationally. Centrally located near three hospitals – Methodist Stone Oak Hospital, South Texas Spine and Surgical Hospital and North Central Baptist Hospital, the practice is a trusted community medical resource with excellent growth potential.
This pain management practice is located in San Antonio, the seventh most-populous city in the United States and the second-most populous city in Texas. San Antonio is rich in history and culture and home to five-time NMA champions, the San Antonio Spurs. The Riverwalk and Tower of Americas draw people from across the globe. The U.S. Armed Forces have numerous facilities in and around San Antonio.
In-house GE OEC 9900 Elite C-Arm, RF generator and fully operational laboratory. Equipment list available upon request. Clinic averages 25-35 patients per day.
Fully integrated Medinotes EMR system with excellent collections. 3,400 SF total current leased space. Marketing efforts in place with active physician referral system and direct to patient marketing providing consistent pipeline of new patients.
Multiple opportunities for expansion including adding CRNA for anesthesia in-office procedures, adding pharmacy services, and adding outside specimens for LSMS urine confirmation testing can all contribute to additional ROI.
100% Bank Financing Available with approved credit. Inquire below.
For details on this medical practice for sale opportunity or for more information on
How To Sell Your Medical Practice, please call 512-659-0643 or email: info@tinsleymedicalpracticebrokers.com
Medical Practice Brokerage, Performance Consulting and Financing Solutions
This medical practice for sale opportunity is offered by Tinsley Medical Practice Brokers, a medical practice appraisal, medical practice brokerage, medical practice performance consulting and medical practice financing firm. Our group is a leader in physician consulting, business development, financing solutions and medical practice appraisal and pre-and post transaction consulting.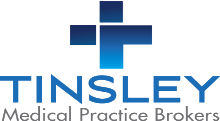 For more information:
Sean Tinsley
Tinsley Medical Practice Brokers
https://tinsleymedicalpracticebrokers.com
info@tinsleymedicalpracticebrokers.com