Respected Texas Pediatric Practice For Sale near Austin- $560K Annual Revenue – Elgin, TX
Annual Gross Revenue: $560K
Asking price: $200K


This well-respected, 16 year-old Texas Pediatric Practice for sale in Elgin Texas consists of 2,088 active patients and averages 20+ patients per day. Adding one additional Pediatrician or Pediatric Nurse Practitioner can double this number. Averaging steady flow of 16 new patients monthly. The pediatric practice serves Bastrop, Travis and Lee Counties with a focus on pediatric and wellness care for infants, children and adolescents with personalized, high-quality service. Current areas of practice include Texas Health Steps exams, immunizations, OAE hearing screens, Snellen Chart vision screen, rapid strep/flu, urinalyses, RSV, and QBC machine for complete blood cell count.
Elgin is located 19 miles east of Austin, 15 miles north of Bastrop and 30 minutes from Downtown Austin and Austin-Bergstrom International Airport. The Elgin area is rapidly growing and considered an easily accessible commuter community to Austin.
Austin Community College Elgin Campus provides various degree programs, work force training and continuing education.
Well-trained and dedicated staff with one Pediatrician, two Medical Assistants, one Medical Receptionist, one Office Manager, and one part-time Pediatric Nurse Practitioner. Current staff, including Pediatrician, are willing to remain as employees and assist with smooth transition.
Medical office space consists of a 1,653 leased sq. ft. Monthly rent is $2025/mo. with January 2023 lease expiration. The medical practice has large reception/waiting area, chart room, four exam rooms, pediatric scale/exam table, three offices, and a break room.
Multiple opportunities for expansion include fluoride varnish for ages 6-35 months, expand equipment to include spirometry for asthma care, outpatient circumcisions, ear piercing, suturing, optimize online presence and create recurring well patient return appointment scheduling.
100% Bank Financing Available with approved credit. Inquire below.
For details on this medical practice for sale opportunity or for more information on
How To Sell Your Medical Practice, please call 512-659-0643 or email: info@tinsleymedicalpracticebrokers.com
Medical Practice Brokerage, Performance Consulting and Financing Solutions
This medical practice for sale opportunity is offered by Tinsley Medical Practice Brokers, a medical practice appraisal, medical practice brokerage, medical practice performance consulting and medical practice financing firm. Our group is a leader in physician consulting, business development, financing solutions and medical practice appraisal and pre-and post transaction consulting.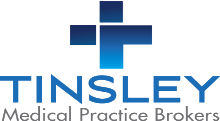 For more information:
Sean Tinsley
Tinsley Medical Practice Brokers
https://tinsleymedicalpracticebrokers.com
info@tinsleymedicalpracticebrokers.com