San Antonio Psychiatry Practice For Sale – $2.4M Annual Gross Revenue
Annual Gross Revenue: $2.4M 
Adjusted EBITDA: $515K 

Texas Psychiatry Practice for sale in San Antonio, Texas. This well-established, 14-year-old Psychiatry Practice for Sale provides traditional psychiatric therapies and leading-edge therapies including TMS (transcranial magnetic stimulation) along with mindful psychopharmacology management. The robust patient base includes patients from 4 years old up to geriatric patients. Services are offered in clinic and via telemedicine with 50% of patients now being seen via telemed services.
Two physicians plus six physician assistants on staff with a seventh physician assistant to be added soon. Additional staff includes one Administrator, One Marketer, one Supervisor, one Billing Manager, two Billers, two Front Desk, two full-time Coordinators, one part-time Coordinator, one TMS Coordinator, and one Intake Coordinator. Staff is willing to remain and assist in smooth transition.
The psychiatry practice provides an extensive array of on-site and virtual mental health and wellness care services including advanced psychiatric testing and advanced psychopharmacology, to support ADHD, PTSD, obsessive compulsive disorder (OCD), bipolar, panic disorder, anxiety, insomnia/sleep issues, dementia-related behavior and support for those with Autism Spectrum Disorder. TMS (transcranial magnetic stimulation) therapy is utilized for depression therapy and marketed through Neurostar. Psychiatric testing includes the computerized Conners ADHD Continuous Performance Test (CPT), computerized CNS testing for neurocognitive issues, learning disabilities assessment and decreased cognition in geriatric patients. The practice also utilizes the Computerized Personality Assessment Inventory (PAI) a comprehensive, a one-hour, 500-question psychiatric assessment to clarify diagnosis and assess symptoms.
The Texas psychiatry practice office space consists of 5,286 square feet with monthly rent of $9,448.00 and lease expiration of December 31, 2023.
The practice has excellent growth potential. There is a profound need for quality psychiatric services. Adding more quality doctors supported by a robust staff of seven physician assistants will enable more patients to be seen more quickly utilizing expanded knowledge and leading-edge protocols to support mental wellness. The practice continually collaborates worldwide with other psychiatry practices to stay abreast of ever-changing improvements in medications and protocols. The desire is for the practice to bring a higher level of quality into psychopharmacology using the least amount of medications at the lowest dosages and the most elegant combinations to achieve the best effect. Adequate and active efforts with in-person marketing team including a full-time, on-staff Marketer who visits primary care clinics, pediatric clinics and therapists keeping this Texas Psychiatry Practice for Sale at the top of referral lists. The practice is also promoted through Google ads.
This Texas Psychiatry Practice for Sale serves the San Antonio-New Braunfels Metropolitan Area, also known as Greater San Antonio, which is the 7th most populous city in the United States, and was one of the nation's fastest growing cities for 10 consecutive years. San Antonio anchors the southwest corner of the Texas Triangle including San Antonio, Austin, Houston, and Dallas-Ft. Worth. San Antonio is also home to the popular Riverwalk, the Tower of Americas, and the 5-time NBA Champions San Antonio Spurs and the NCAA Division 1 Football Alamo Bowl game.
Medical Practice Brokerage, Performance Consulting and Financing Solutions
This medical practice for sale opportunity is offered by Tinsley Medical Practice Brokers, a medical practice appraisal, medical practice brokerage, medical practice performance consulting and medical practice financing firm. Our group is a leader in physician consulting, business development, financing solutions and medical practice appraisal and pre-and post transaction consulting.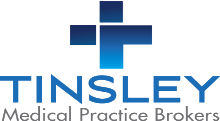 For more information:
Sean Tinsley
Tinsley Medical Practice Brokers
https://tinsleymedicalpracticebrokers.com
info@tinsleymedicalpracticebrokers.com