South Carolina Pain Management Practice For Sale – $1.5M Annual Revenue – Upstate SC
High volume 13 yr. old South Carolina Interventional Pain Management and Spine Practice for sale.
Annual revenue: $1.5M 
Adjusted EBITDA: $400,000 
Asking Price: $1.5M 

This busy South Carolina Pain Management practice for sale is located in the desirable and rapidly growing Upstate region, near the Blue Ridge Mountains, approximately 120 miles from Atlanta and 140 miles from Charlotte.
Physician/seller will assist in smooth transition and remain as an employee. Well- trained and dedicated staff willing to remain. Full time employees: 3 providers including the MD/owner, Office Manager, and 10 ancillary staff.
The practice is focused on interventional pain management. Procedures performed include epidural injections, facet joint injections, radiofrequency ablation, spinal cord stimulators, viscosupplementation, major joint injections, etc. Patients requiring opioids are closely monitored.
The building has a long-term lease in place and is very spacious with over 5,500 sq ft. There are 10 patient exam rooms, 2 fully equipped fluoroscopy suites, 1 ultrasound room, 5 staff work rooms, 1 large waiting room, a welcoming front desk area and 1 kitchen break room.
This South Carolina pain practice serves the Greenville-Spartanburg-Anderson Metropolitan Area, which is the 40th most populous metropolitan statistical area in the United States, an area also known as Upstate South Carolina. It is a one- hour drive from the Blue Ridge Mountains and a four-hour drive to the South Carolina Coast. The region is a manufacturing hub with over 230 manufacturers including 22 international companies from plastics to automotive, textiles and more. Some of the top employers in the area include: BMW North America, Ingles Market, Prisma Health, Anmed Health, One World Technologies, Electrolux, Michelin North America, Glen Raven Inc., Robert Bosch Corporation and more. Greenville is billed as "The Friendliest City in the United States."
A number of highly reputed colleges are located in the region including Clemson University, with strong academics and a 4-time national college champion football team. According to U.S. News & World Report in 2022, Clemson University was ranked again as one of the top universities in the country, marking the 16th year being in the top 30 public institutions.
Large growth potential with financial benefits by adding services including LC-MS UDT (urine drug tests), x-ray services, EMG/NCS (electrodiagnostic/nerve conduction studies). Add newly optimized and targeted website, social media and email marketing. Add psychologist/counselor services for chronic pain patients.
Add satellite offices to serve unmet needs of rapidly growing population.
100% Bank Financing Available with approved credit. Inquire below.
For details on this medical practice for sale opportunity or for more information on How To Sell Your Medical Practice, please call 512-659-0643 or email: info@tinsleymedicalpracticebrokers.com
Medical Practice Brokerage, Performance Consulting and Financing Solutions
This medical practice for sale opportunity is offered by Tinsley Medical Practice Brokers, a medical practice appraisal, medical practice brokerage, medical practice performance consulting and medical practice financing firm. Our group is a leader in physician consulting, business development, financing solutions and medical practice appraisal and pre-and post transaction consulting.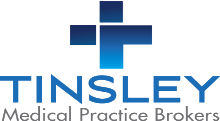 For more information:
Sean Tinsley
Tinsley Medical Practice Brokers
https://tinsleymedicalpracticebrokers.com
info@tinsleymedicalpracticebrokers.com