Southern California Pain Management Practice For Sale with ASC – $9.6M Annual Revenue
High volume 17 yr. old interventional, multi-disciplinary Southern California Pain Management and Spine Practice for sale with ASC.
Asking price: $7M
Total annual physician income: $7M
Annual revenue: $9.6M
This pain management practice for sale consists of two clinic locations in one of the most affluent submarkets in the greater Los Angeles area. One clinic includes a wholly-owned ASC (ambulatory surgery center). The practice serves all of Los Angeles County.
Physician/seller to stay on to assist in smooth transition. Well-trained and dedicated staff of seven willing to remain including six full-time and one contract employee.
The practice is focused on integrative pain management for migraines, spinal fusion, degenerative disc pain, back pain, head and neck pain; pelvic pain, knee, hip and shoulder pain; and complex pain management.
The facilities include 2,022 sf of leased clinic space including both offices and surgery center. Lease expires in January of 2023.
EMR and front office billing/scheduling is managed with Office Ally. Marketing services and integration are managed through PatientPop.
Los Angeles is an exciting metropolitan city located on the Pacific Ocean and home to famous beaches including Malibu Beach and Santa Monica Beach. Los Angeles is also home to the glamor of Hollywood, and the family fun destinations of Disney Land Park – LA and Disney California Adventure Park. Sports fans enjoy the Los Angeles Rams, Los Angeles Lakers, LA Galaxy, Los Angeles Dodgers and the Los Angeles Clippers, to name a few. Art and music lovers enjoy a vibrant cultural community including The Broad Contemporary Museum of Art and the Los Angeles County Museum of Art and the LA PHIL – the Los Angeles Philharmonic.
Immediate growth opportunities include:
Addition of mid-level provider to triage routine cases allowing physician to focus on procedures/surgical.
Addition of second physician provider to expand
Current provider roster only able to provide services 60% of the time enabling new owner to provide 40$ more clinic/surgical time in same footprint.
Unique opportunity to quickly expand a well-established pain management brand with a clear line of sight on further expansion into attractive adjacent markets.
There is an extensive referral network in place including orthopedics, primary care, neurology and multiple spine surgeons that can be further nurtured.
Excellent opportunity to grow an existing and highly-respected pain management
100% Bank Financing Available with approved credit. Inquire below.
For details on this medical practice for sale opportunity or for more information on How To Sell Your Medical Practice, please call 512-659-0643 or email: info@tinsleymedicalpracticebrokers.com
Medical Practice Brokerage, Performance Consulting and Financing Solutions
This medical practice for sale opportunity is offered by Tinsley Medical Practice Brokers, a medical practice appraisal, medical practice brokerage, medical practice performance consulting and medical practice financing firm. Our group is a leader in physician consulting, business development, financing solutions and medical practice appraisal and pre-and post transaction consulting.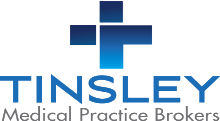 For more information:
Sean Tinsley
Tinsley Medical Practice Brokers
https://tinsleymedicalpracticebrokers.com
info@tinsleymedicalpracticebrokers.com