Texas Pain Management Practice For Sale – $1M Annual Revenue – Dallas Ft. Worth Metroplex
Established 10 yr. old Texas Pain Management Practice for sale.   

Asking price: $400K   
Annual revenue: $1M

The pain practice for sale is 85% pain management and 15% Suboxone treatment for opioid addiction. Services are rotated throughout the week between three locations. Two locations in Plano, Texas which is 36 minutes Downtown Dallas and one location in Mesquite, Texas which is 25 minutes from Downtown Dallas. Plano and Mesquite are both part of the Dallas-Fort Worth-Arlington Metropolitan Statistical Area, one of the most populous areas in Texas and in the Southern United States and is located in the desirable Dallas-Plano-Irving Metropolitan Division.
The practice provides an interventional, multi-disciplinary approach including intervertebral procedures, medication management, physical therapy and surgical interventions migraine management to address degenerative disc pain, back pain, neck pain, radiculopathy, neuropathy, reflex sympathetic dystrophy (RSD) and complex pain management. The pain practice utilizes steroid injections; rhizotomy, spinal cord stimulation, opiate pumps, and facet, muscle, sacroiliac joint injections. The Plano Pain Practice for sale averages 35 patients per day.
Physician/seller to stay on to assist in smooth transition. Well-trained and dedicated staff of nine willing to remain including three part-time Nurse Practitioners, three full- time Medical Assistant and three part-time Medical Assistants.
The clinic facilities include three offices with subleased space: Plano location #1 includes five exam rooms, nurse's station, common lobby and lounge area with monthly rent of $2,430 and lease expiration of 9/30/25 where patients are seen on Mondays and Tuesdays. Plano location #2 includes three exam rooms, nurse's station, common lobby and lounge area with monthly rent of $1,000 and month-to- month lease where patients are seen on Fridays. The Mesquite location includes three exam rooms with monthly rent of $2,000 and month-to-month lease where patients are seen on Wednesdays and Thursdays. EMR is managed with CureMD.
Growth opportunities include increasing visibility in the Dallas Ft. Worth Metroplex. Plano locations – market to new patients in Plano, North Dallas, Frisco, McKinney, Allen, north to Sherman, and west including Carrollton, Coppell, and Lewisville.
Mesquite location – market to new patients in Mesquite, Garland, South Dallas, Rowlett, Rockwall, Royce City, Wylie, Forney, and east Texas to Tyler and south to Kaufman and Corsicana. Expand local community outreach and optimize digital presence and social media.
Plano is a vibrant metropolitan area that includes Oak Point Park, a beautiful 800- acre preserve with canoeing, rope ladders and nature trails. Downtown Plano was recently added to the National Register of Historic Places. Legacy West is a vibrant
$3.2 billion 255-acre, multi-use open-air entertainment complex with restaurants, shops and entertainment. The historic Texas Pool, a 168,000-gallon saltwater pool shaped like the great state of Texas and is officially a National Landmark. The Dallas- Fort Worth Metroplex is just minutes away with world class sports and cultural venues.
Mesquite is one of the best-kept secrets in Texas and is known as the "Rodeo Capital of Texas" and home to the Devil's Bowl Speedway a venue for high-performance car racing. The city has over 70 parks and athletic complexes and is a melting pot of Zagat-rated restaurants.
100% Bank Financing Available with approved credit. Inquire below.
For details on this medical practice for sale opportunity or for more information on How To Sell Your Medical Practice, please call 512-659-0643 or email: info@tinsleymedicalpracticebrokers.com
Medical Practice Brokerage, Performance Consulting and Financing Solutions
This medical practice for sale opportunity is offered by Tinsley Medical Practice Brokers, a medical practice appraisal, medical practice brokerage, medical practice performance consulting and medical practice financing firm. Our group is a leader in physician consulting, business development, financing solutions and medical practice appraisal and pre-and post transaction consulting.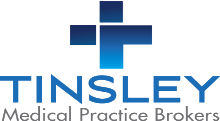 For more information:
Sean Tinsley
Tinsley Medical Practice Brokers
https://tinsleymedicalpracticebrokers.com
info@tinsleymedicalpracticebrokers.com