Texas Psychiatry Practice For Sale, Houston Metro – $1.2M Annual Gross Revenue
Annual Gross Revenue: $1.2M .
Seller's Discretionary Earnings $475K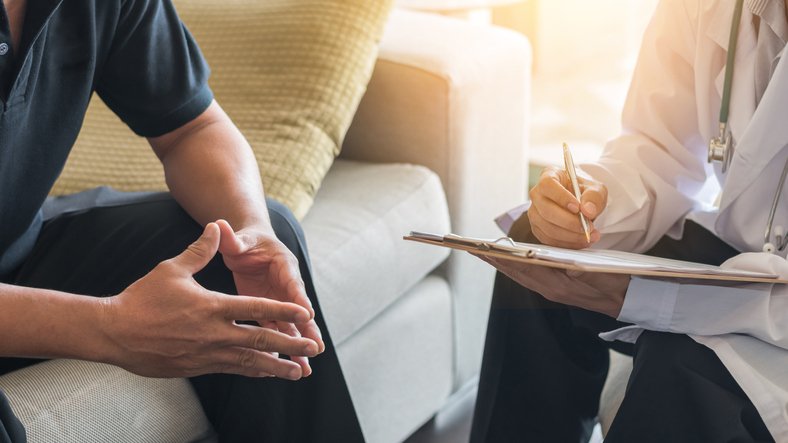 Well-established Texas psychiatry practice for sale in Houston, Texas. This reputable 52-year-old practice provides traditional psychiatric therapies for children, adolescents and adults along with mindful psychopharmacology management.
The current owner and physician is highly regarded in the Houston metro area with an advantageous history and name recognition.  A Clinical Professor of Psychiatry at Baylor College of Medicine for over 50-years, a noted speaker and lecturer on child development and drug abuse, on staff at Texas Children's Hospital and Houston Methodist Hospital, he is very well connected and respected in the community. He has appeared on CBS' 60-Minutes and many other media outlets such as New York Times, ABC News, CBS News and Houston Chronicle.  He also engages in forensic psychiatry, serving as an expert witness for legal cases ranging from probate and family law to civil disputes and criminal trials.
The robust patient base includes about 50% adult patients and 50% children and adolescents.  This reputable psychiatric practice averages between 70 to 80 patients a day and has maintained a full and highly-satisfied patient base through word-of-mouth and referrals from well-pleased patients.  The practice provides an extensive array of on-site mental health and wellness care services including advanced psychiatric testing and advanced psychopharmacology, to support ADHD, PTSD, obsessive compulsive disorder (OCD), bipolar, panic disorder, anxiety, insomnia/sleep issues, dementia-related behavior and support for those with Autism Spectrum Disorder.
One physician and two highly-experienced nurse practitioners are on the medical staff.  Additional staff include one Office Manager, one Billing manager, and three Receptionists.  The experienced staff is willing to remain and assist in a smooth transition.
With the high demand today for additional mental health services, especially for minors, there is an excellent potential to grow and expand this practice. Adding more quality doctors and NP's will enable more patients to be seen more quickly utilizing expanded knowledge and leading-edge protocols to support mental wellness. The current physician's reputable connections in the psychiatric, pediatric and general medical community are greatly beneficial as a means for developing new referral sources for the new owner in growing the practice if desired.
The practice currently uses the leading-edge technology, eClinicalwork, the market-leader in patient care, to manage every aspect of scheduling, check-in, documentation, prescribing, billing and follow up.
The Texas psychiatry practice office space consists of 2,147 square feet with monthly rent of $4,383 and lease expiration of November 2024. The welcoming office has a comfortable waiting room, administrative office with four working stations, an office manager/billing office, a small kitchen, a conference room, storage room and three practitioner rooms.
This psychiatry practice serves the Houston-Metropolitan Area, also known as Greater Houston, which is the 5th most populous city in the United States and the 2nd most populous in Texas, encompassing 9 counties along the Gulf Coast in Southeast Texas.  The office serves a medium-high income demographic and accepts almost all major health insurance including Aetna, Blue Cross Blue Shield, and Cigna as well as cash-only patients.
Famous for its large international community, growing arts scene, and cultural diversity, Houston is a popular city to reside.  Houston is home to one of Texas's most famous landmarks, the Houston Space Center, as well as the notorious Theatre District in Downtown Houston, The Museum of Fine Arts, Market Square Park, and McGovern Centennial Gardens.  Houston is the proud home to five professional major league teams; the Houston Astros, Houston Texans, Houston Rockets, Houston Dynamo FC, and Houston Dash.  The Bush Intercontinental Airport and Hobby Airport see millions of passengers through their doors each year.
100% Bank Financing Available with approved credit. Please inquire.
For details on this medical practice opportunity for sale or information on How To Sell Your Medical Practice, please call 512-659-0643 or email: info@tinsleymedicalpracticebrokers.com.
Medical Practice Brokerage, Performance Consulting and Financing Solutions
This medical practice for sale opportunity is offered by Tinsley Medical Practice Brokers, a medical practice appraisal, medical practice brokerage, medical practice performance consulting and medical practice financing firm. Our group is a leader in physician consulting, business development, financing solutions and medical practice appraisal and pre-and post transaction consulting.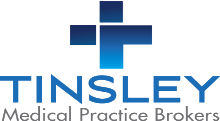 For more information:
Sean Tinsley
Tinsley Medical Practice Brokers
https://tinsleymedicalpracticebrokers.com
info@tinsleymedicalpracticebrokers.com